Why I use Prismic CMS for my Website Portfolio and Blog
Prismic CMS is by far one of the best CMS (Content Management System) I have used. I have been using it for my website to provide my portfolio project data and my blogs.
Prismic is a self-hosted headless CMS that allows you to use their API to fetch your data making it easy to use. Self-hosted makes it even easier due to not having to go out and find someone to host your content since Prismic will do all that for you.
All my blog and portfolio images are stored on Prismic so I don't have to go looking for somewhere to store my images.
Pricing
When it comes to pricing, I am currently on the very generous free tier. It comes with 100GB of storage provided by a CDN and unlimited API calls.
Here is an image showing the full list.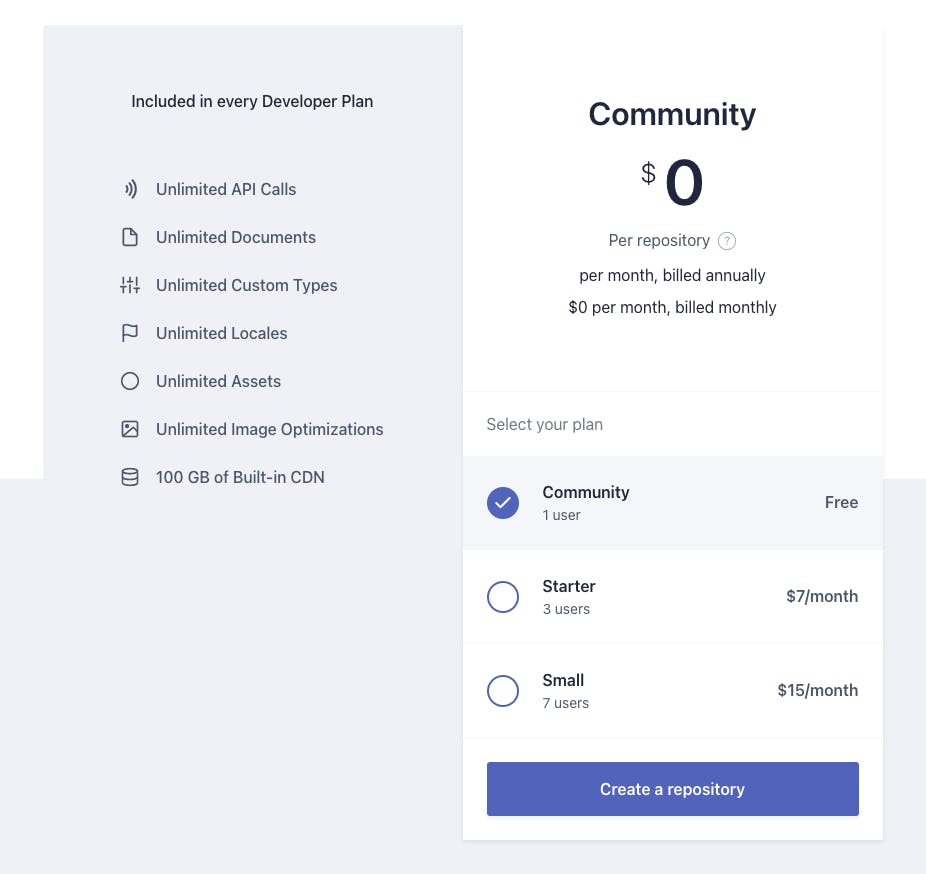 As you can see the free tier is more than enough for most people who use the CMS. I myself won't be needing more than 100GB of CDN bandwidth for a long time.
How Custom Types Work
Custom types are great because they allow you to design a content workflow. In the Prismic dashboard, you can create either a repeatable or single-use case type.

I have created 2 repeatable types which are the 'Blog Post' and 'Portfolio Project'. Let me show you how I've laid mine out.
'Blog Post' Custom Type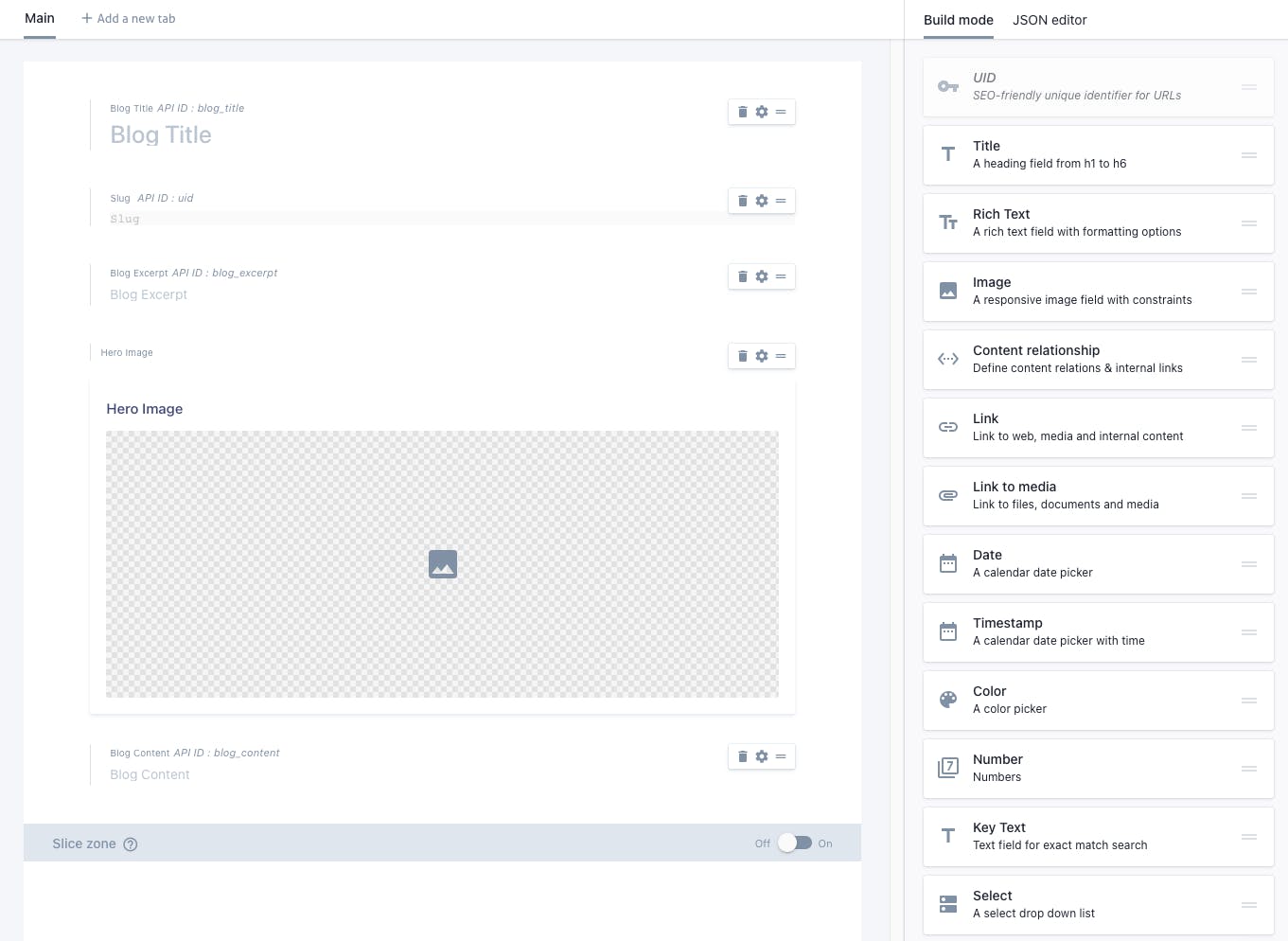 Here you can see my 'Blog Post' type which is what I am currently writing in now to create this blog post. I have laid it out so I start with the Title, which auto-generates the Slug which is very handy.
I am using the section called 'Blog Excerpt' for my blog meta description which is where I give a summary of the blog.
The Hero Image is what I use for the big main image at the top of the blog and on the blog page in my blog panel component. This is also what is used on the social cards for when you want to share it to Twitter, Facebook etc. Here's an example.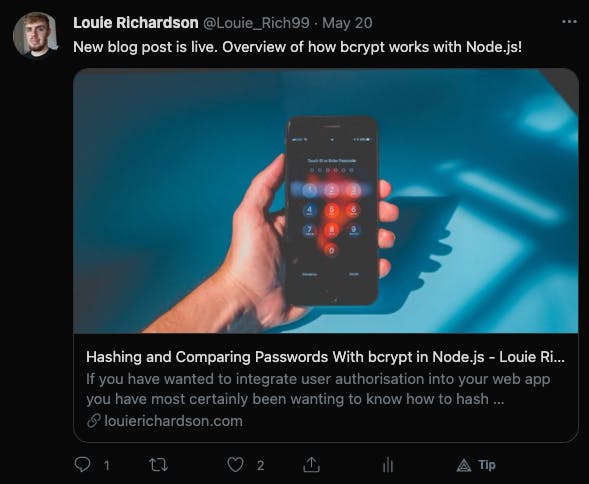 Next is the main bulk of the content which is the article itself. I am using the 'Rich Text' field which allows me to have different formatting options like heading elements and images.

I actually write out my blogs directly in the Prismic dashboard because it is reliable and easy to use. It has a very nice user interface allowing me to write well-formatted blogs and publish, all in one place.
'Portfolio Project' Custom Type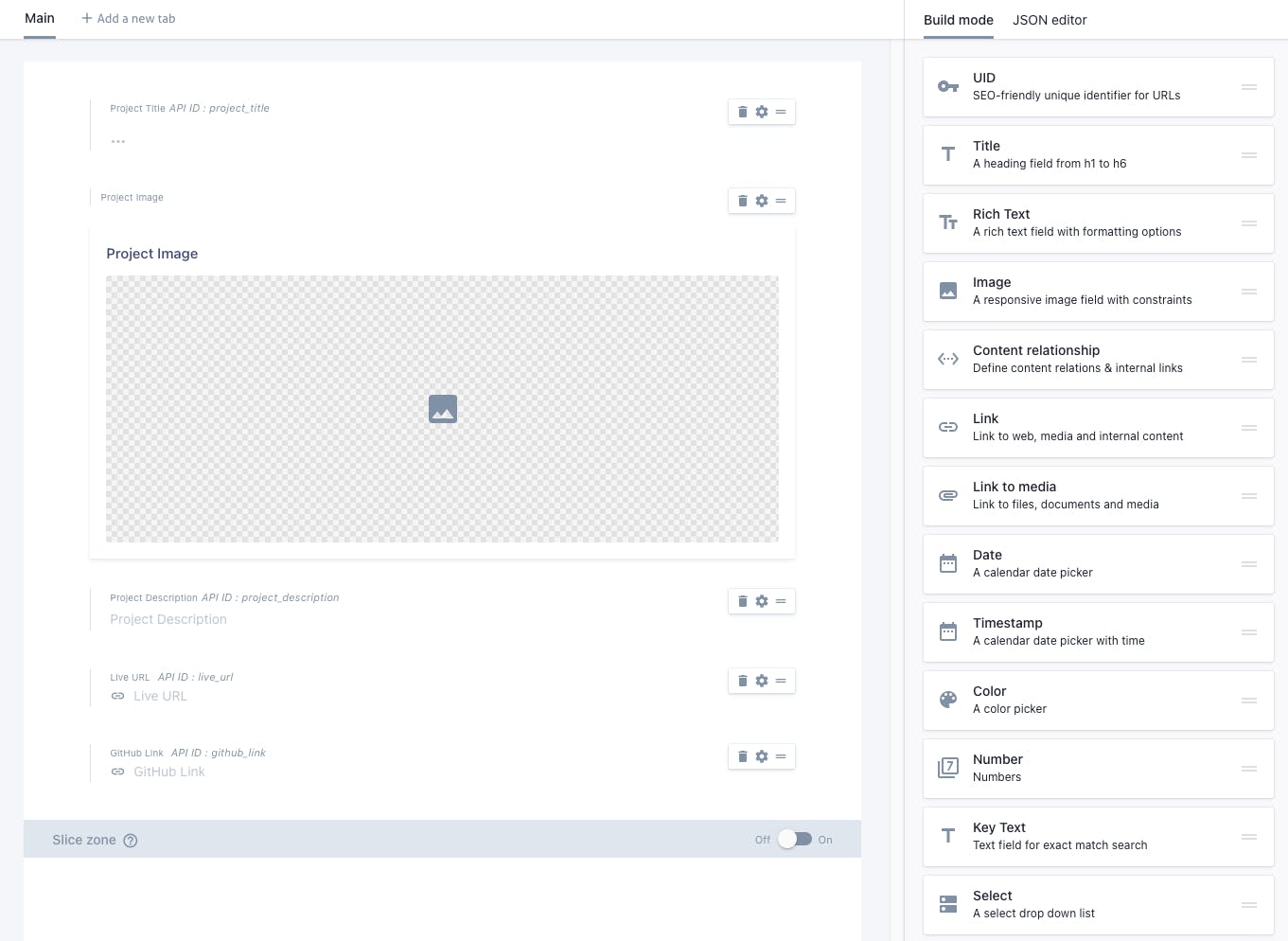 This is what I use to add new portfolio projects to my website homepage. It makes it very easy and provides consistent results.
This is the type of content that goes into this portfolio project panel.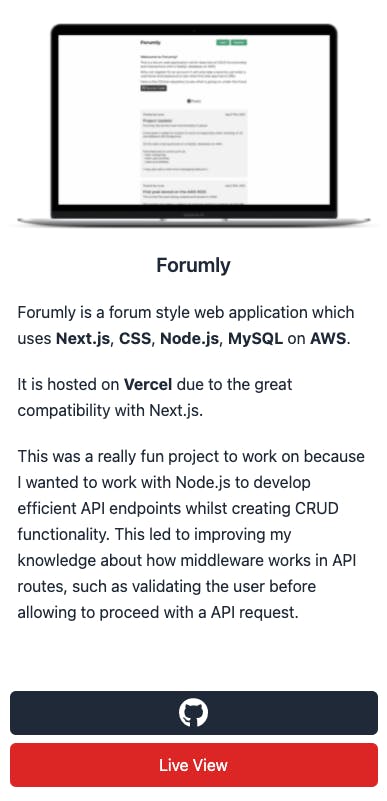 The Tech Stack I Use With The Prismic CMS
I use Next.js on the front-end of my website which gathers all the CMS data on build time allowing me to have a fast website with the content always available. I have a blog post discussing Why I Love Using Next.js if you want to check it out which explains how the data fetching is working with Prismic.
Conclusion
Prismic CMS can be a very good choice if you are starting a blog or website which will need some sort of content that can be easily created and edited.
Here are some of the best places to start with Prismic CMS.
The Prismic Documentation is a good place to start with since they have very good technical documentation to get you up and running.
This video on YouTube is great for a good overview of Prismic and it's dashboard.